High speed internet for residential buildings.
What does it cost?
On Average it costs $450 – $550 per apartment to fully install a Gigafy internet service to each unit.
What are the benefits?
✔ Generate a new monthly revenue stream.
✔ Increase resale value of your management rights.
✔ Faster, simpler internet connections for your tenants.
✔ Full control over internet pricing in your building.
✔ Reduce Internet provider visits.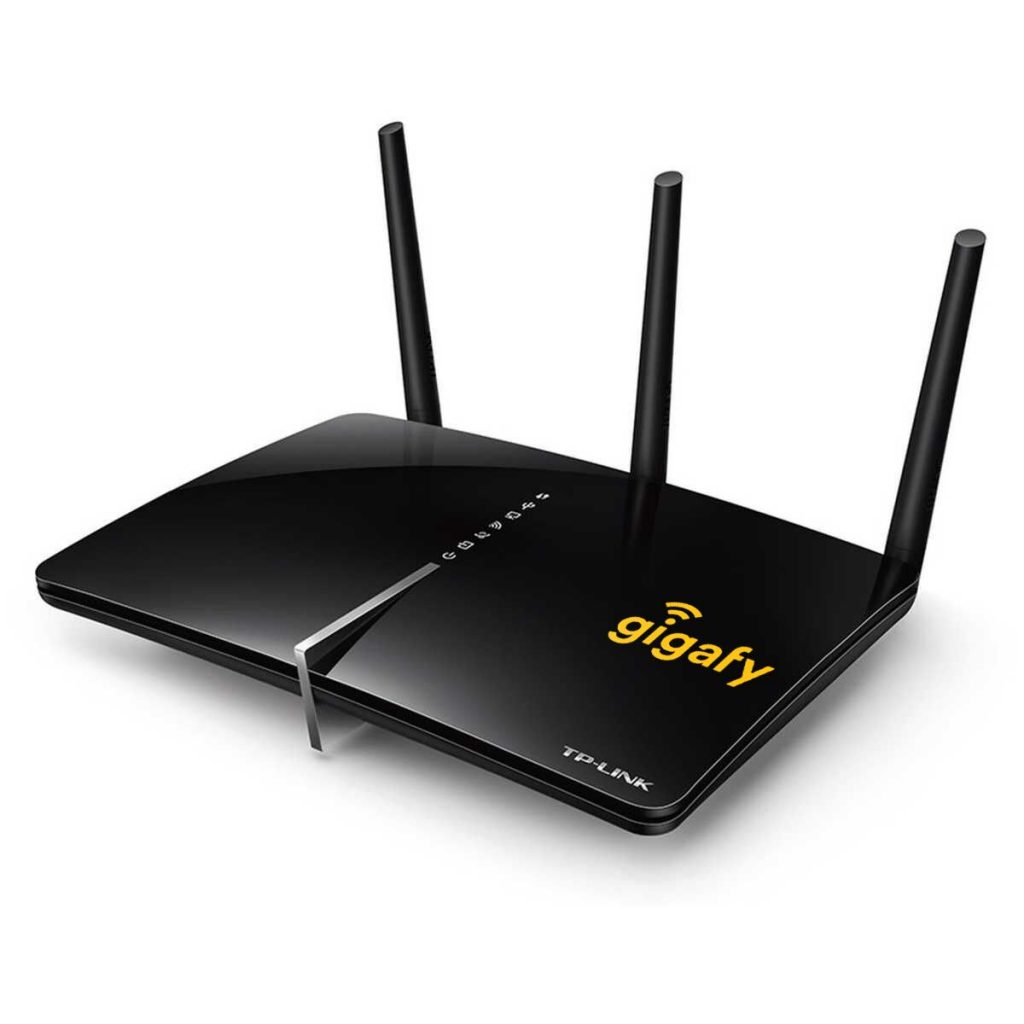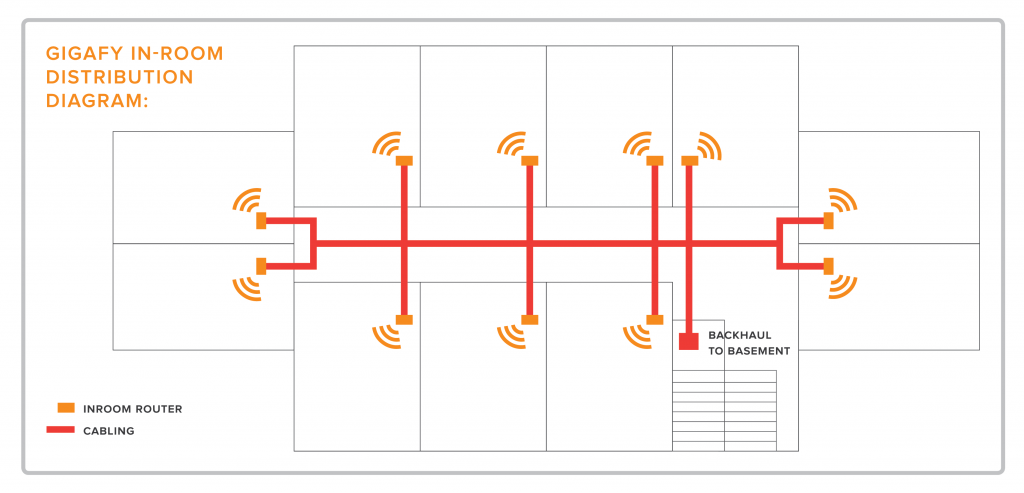 How does it work?
We install a wireless or fibre internet connection into your venue, then install and connect cabling to distribute this connection to a wireless router installed in each unit.
By taking advantage of internal cabling running to each unit, Gigafy allows you to generate significant revenue by on-selling the bulk internet connection to your tenants. The internet service offers a reliable return on investment for your management business, as well as offering a better internet connection for your tenants.
What can I earn?
With Gigafy internet, venues receive 100% of all revenue generated from selling internet to your tenants. Gigafy only charge a monthly management fee and provide full support and management of your network, giving you all of the tools to effectively become your own buildings ISP.
Most venues can earn a minimum 300-400% return on investment over a 5 year period.
Benefits For Your Tenants:
✔ Internet available from the day they move in.
✔ No long term contract required.
✔ Month to month billing, upgrade or downgrade at any time.
✔ No upfront set up fees.
✔ Full wireless coverage throughout each apartments plus direct connect.
✔ Ability to use home internet connection in common areas.
✔ No additional equipment required.
✔ No wait for a technician to get online.
Q&A
Won't my tenants connect to AT&T/Spectrum/Other provider instead of Gigafy?
On average, our existing clients have shown an 80% takeup rate through all of our buildings, despite alternative services being offered in their unit. A Gigafy connection is cheaper, available immediately and requires no contract or set up fee – plus you hold a unique position in being able to recommend your own unique service!
Why can't you use existing cabling?
Other providers typically charge a  flat monthly rental fee per unit to use their infrastructure if they allow it at all. By running cabling Gigafy removes this added cost while allowing us to offer better speeds and generating significantly more profit per connection, which in turn goes straight to your bottom line.
Can I bundle the service into other packages?
Leveraging the existing relationship with the tenant, managers can sell the internet alongside other services or rental packages.
Isn't this just like what I do with Cable and Electricity at my building?
The core concept is very similar, with the added benefit that you have full control over the pricing offered to the tenants. Adding Gigafy to your building opens up another revenue stream for your management rights business, and has the added benefit of offering better internet to your tenants at the same time – everybody wins.
Who looks after the customer if they have problems?
Gigafy provides full support for your tenants and your staff via phone, email and online chat. In addition Gigafy has local technicians in each region, allowing us to provide fast, effective response times to keep your network running smoothly.
Who bills the customer?
Typically Gigafy takes care of all customer billing on your behalf, but provides you with the ability to sign up guests, move tenants in and out of rooms and schedule internet services to go live on the day tenants move in.
Who sets the pricing?
You have full control over all pricing offered to your tenants. Gigafy can assist by recommending pricing packages that are standard in your area and provide you with the tools to easily make changes and adjustments on the fly to adapt to your business needs.
What Do I Do Next?
Contact your local Gigafy sales representative and register your building for a Gigafy service. Gigafy will provide a detailed quote as well as analysing your return on investment opportunity at your building.
Gigafy will provide a detailed quote for:
✔ Installation of all cabling required.
✔ Installation of fibre internet connection to the basement.
✔ Commissioning of wireless routers in each room.
✔ Ongoing management & support costs.
✔ Technical Support.
| | |
| --- | --- |
| CAPEX | |
| Installation and Set Up Costs: $105,600 (approx $440.00 per room) | $105,600 |
| REVENUE | |
| Total Monthly Revenue: $12,480 (Based on a 80% takeup with an average spend of $65 per month) | $12,480 |
| LESS OPEX | |
| Ongoing Internet Costs: (per month) | $2,400 |
| Ongoing Management Costs: ($15 per active connection per month) | $2,880 |
| NET PROFIT (per month) | $7,200 |
| Annualised Profit: | $86,400 |
| Net Position after 5 years: | $326,400 |
| Return on investment after 5 years: | 309% |
| Increased value of management rights: (based on multiplication factor of 3) | $259,200 |